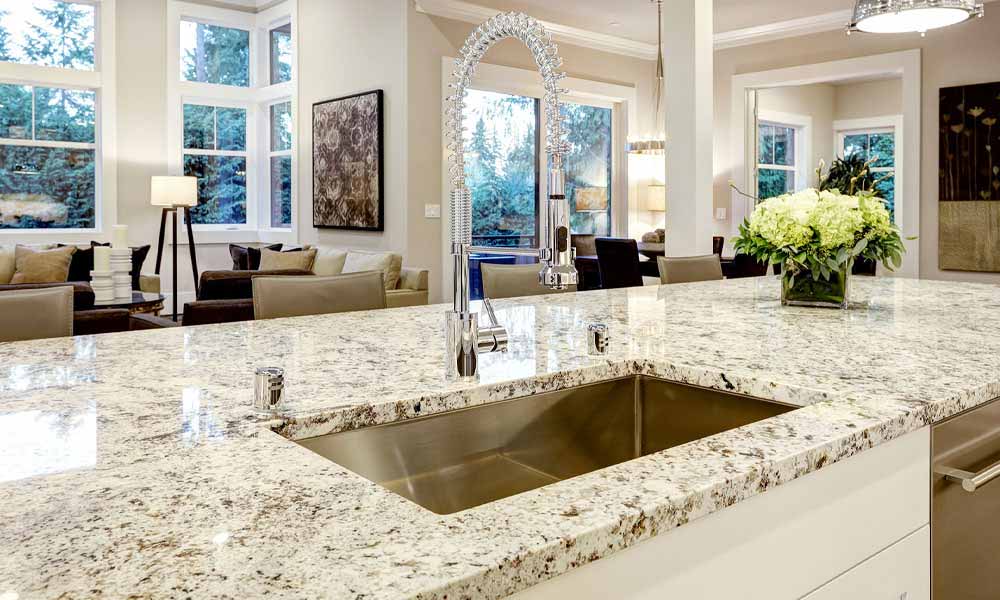 Granite Countertop Cleaning and Renewal
At Chem-Dry, we know how beautiful and functional granite is for counters. At the same time, we know how hard granite is to maintain. With our granite countertop cleaning service, we make maintaining these surfaces a breeze!
Granite countertops can lose their shine over time leaving you with countertops that look old and dingy. It's frustrating to look at dull countertops every day, especially after investing in this high end look.
While DIY cleaning efforts can't return your countertops to their original shine - Chem-Dry can! Our technicians are trained to offer the best granite countertop cleaning and renewal process available in our area.
About Our Granite Countertop Cleaning Service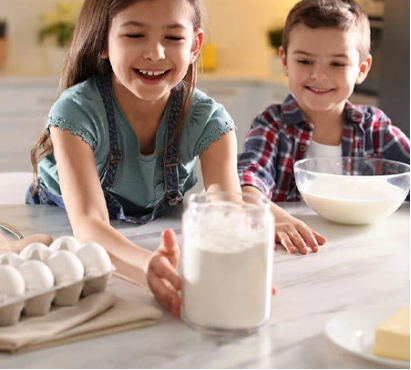 With granite countertop cleaning services from Chem-Dry, you can remove stains and residue, restoring your counters to their original luster. Granite countertops are beautiful centerpieces in any home, and the durability of granite means you should be able to enjoy its beauty for years to come. However, granite will lose some of its shine and luster over time.
Even if a sealant was applied when your countertop was installed, that sealant can wear thin allowing liquids to seep into the granite surface. Dirt, residue, and water spots can then drastically impact the look of your granite surfaces.
Routine maintenance, cleaning, and sealing of your granite countertops are crucial to protecting your investment. There are many do-it-yourself products available, but these can often do more harm than good. Most contain harsh or abrasive ingredients that can actually damage the granite and make the finish appear dull.
Rather than taking matters into your own hands, trust the granite cleaners at Chem-Dry to protect your investment and restore its beauty with our Granite Countertop Renewal service.
Granite Countertop Renewal by Chem-Dry will help you fall in love with your granite countertops all over again. Our granite countertop cleaning process penetrates deep inside the porous surface, eliminating dirt and grime. We then seal the surface to keep those unwanted elements away, which helps restore the shine and extend the life of your granite countertops.
Our granite renewal technicians use Chem-Dry Green Certified cleaning solutions that are safe for your family. We also use powerful deep-cleaning equipment to safely remove the dirt and build-up for the best possible results.
How We Clean, Protect, and Seal Granite Surfaces
Our trained and certified Chem-Dry specialists take the time to consult with you and explain our process. A thorough granite countertop cleaning and renewal by Chem-Dry typically involves four steps:
Step 1: Clean & Scrub
The proprietary Chem-Dry Granite Countertop Cleaning Solution will remove built-up dirt and grime from your countertops without abrasive scrubbing that can damage the surface. And because our solution is Chem-Dry Green Certified, you can be sure your family is safe and your home will be cleaner and healthier when we're done.
Step 2: Remove Residues
Once we've cleaned the surface, we'll remove any residue from the granite countertop with our Granite Countertop Residue Remover.
Step 3: Seal
During this step, we apply a small amount of our Granite Countertop Sealer Sealant. Our sealer will dry in just 3-5 minutes. The Sealer penetrates the granite surface, leaving you with a powerful layer of protection for your countertops.
Step 4: Polish
Our final phase is the polish. We use our proprietary Granite Polish to leave your countertops refreshed and revitalized, with a bright, beautiful shine that you'll enjoy for months and years to come.
Granite countertops are a beautiful investment in any home, whether they're in the kitchen, bathroom, family room, or even outdoors. While it's important to keep them clean, it can be a challenge. That's why it's good to know that you can trust your friendly, local Chem-Dry operator to do the hard work for you.
Schedule A Granite Countertop Cleaning Appointment Today
You can trust Chem-Dry to provide a deep granite cleaning and renewal that leaves you with revitalized counters and a healthier home. Give us a call today to schedule a granite countertop cleaning appointment.
Get Your Free Granite Countertop Renewal Quote Today!
Contact us to schedule a free in-home appointment. We'll discuss your needs and provide you with a no-obligation quote and can begin the cleaning process at your convenience.