Carpet Cleaning Angola IN Upholstery Cleaning 46703
Healthy Carpet Cleaning Service
Chemical-Free, Fast Drying Carpet, Rug, Tile, and Upholstery Cleaners
Welcome to Chem-Dry of Allen County, your Friendly, Local Residential and Commercial Carpet Cleaners Serving Angola, Auburn, Garrett, Fremont, Hamilton and Surrounding Areas.
The Carpet Cleaning Experts of Angola IN
Chem-Dry Provides Green, Family Friendly Carpet, Rug, & Upholstery Cleaning to Angola, Auburn, Garrett, Fremont and Surrounding Areas
Whether you need cleaning for carpet, rugs, furniture, tile, grout, or even mattresses, you can depend on Chem-Dry. We know there are different options for cleaning companies, that said we believe our services are unmatched in the industry for both customer satisfaction and level of clean.
Carpet & Rug Cleaning Service You Can Trust
You can trust us because we are a part of the world's largest carpeting and upholstery care franchise. Chem-Dry has over 2,000 franchises in the United States and Internationally. All combined we clean over 1 billion square feet of carpet each year and we are in as many as 10,000 homes a day.
No matter what type of cleaning you need, our friendly and professional technicians are focused on every last detail. That's because we know how important it is to have a clean indoor environment for your family or employees.
The Chem-Dry Difference
So, what makes us different from other carpet or rug cleaning services? We like to think when asked, our customers would say it's our prompt, friendly, and exceptional team of cleaning technicians that sets us apart. While our many customer reviews support this claim, in practice it's our unique method of cleaning that gets the best clean possible for your home or office.
Our hot carbonation cleaning method is preferred by many because it's non-toxic and completely safe. Something that's especially important if you have small children or pets. For us, cleaning and health go hand in hand. We don't believe you should have to choose harmful chemicals just remove dirt and have a cleaner home. But just because our methods are safe for you, doesn't mean it isn't effective. Our truck mounted cleaning systems heat our cleaning solutions to 230 degrees so dirt, set-in stains, and harmful bacteria don't stand a chance. This heat combined with carbonation, and the Powerhead that comes in direct contact with the area being cleaned are the three biggest aspects of our cleaning process.
Stay healthy and get an unmatched level of clean for your Angola IN, Auburn, Garrett or Fremont home or office. Call Chem-Dry of Allen County II today!
We proudly & expertly help our customers maintain a clean, healthy and happy home or business by using our proprietary process along with our safe, non-toxic, green certified solutions. Our proprietary process combined with our non-toxic, green-certified solution means that we'll leave your home not only cleaner but safer and healthier. We have been providing full service professional residential & commercial carpet cleaning services to Steuben & DeKalb county since 2006. Chem-Dry of Allen County II is independently owned. locally and family operated.
We are known for knowledgeable friendly technicians that are pleasant to be around. Quality carpet & upholstery cleaning services. Pet Urine Odor Removal treatment that really works! Our reputation is built around doing the job right the first time. Guaranteed services. Our rework rate is one of the lowest in the industry. Our professionally-trained technicians here at Chem-Dry of Allen County II are dedicated to providing an outstanding cleaning experience and will treat your home and family with the respect you deserve.
We were runner-up in The Nation in 2016-17 for "Excellent Customer Service". Chosen from over 2300 franchises. We have been recognized locally many time for excellent customer service especially for home carpet cleaning services , fabric care & treatment also known as upholstery cleaning and home water damage mitigation services. We have been a top performing service since at least 2010 if not earlier. (We won a National award in 2008).
We are really focused on being The value added carpet cleaning service in Angola, Auburn IN and surrounding areas. We are highly specialized in homeowners with pets or kids who want the work done right the first time and best value price point.
We are committed to our mission to provide you with the cleanest & fastest drying carpet & upholstery in the industry. Doing so in a manner that is safe for kids-pets and gentle on property. We have two master technicians on staff, (there are less that 650 worldwide). We are developing two more at this time.
Our call center is typically staffed 8AM-9PM Monday-Friday, 9-5 Saturday and 11-5 Sunday. There are some exceptions for holidays. We schedule appointments into "arrival windows". The first being 8-10AM, typically 8:30 ish and the next being 11-1 arrival window. On a limited basis we can sometimes offer a "late arrival" meaning a 2-4 arrival window. Saturday appointments are limited (we try to be with our families) call for availability.

 We are the best home carpet cleaning service in Angola or Auburn Indiana. Including fine oriental rugs, wool rugs, hand hooked or hand tufted rugs and area rugs. Our process is approved and recommended by the Nations leading carpet mills. So we are the perfect choice for your Shaw, Mohawk or Belieue area rugs or carpet care needs.
We are happy to provide references, testimonials or reviews as you may require.
Isn't it time your home or business experienced the Chem-Dry of Allen County difference?  Give us a call at (260) 665-1740 to get started or to learn more. Our phone is staffed 8AM-9PM Monday-Friday, 9-5 Saturday & 11-5 Sunday for your convenience. Schedule your cleaning services and be on your way!
LEARN MORE
A Healthier Home
Chem-Dry's mission is helping people live healthy lives starting with clean carpets and a healthy home. Our proprietary Hot Carbonating Extraction cleaning process penetrates deep into the fibers, removing an average of 98% of common household allergens from carpets and upholstery and 89% of the airborne bacteria in your home when a sanitizer is added.*
Our green-certified solution, The Natural®, contains no dirt attracting soaps or detergents so it's safe and non-toxic for your family & pets. And, Chem-Dry uses 80% less water than typical steam cleaning so carpets dry in hours instead of days, making it the safer and more convenient carpet cleaning choice. All of this means Chem-Dry cleans for your health like no one else.
LEARN MORE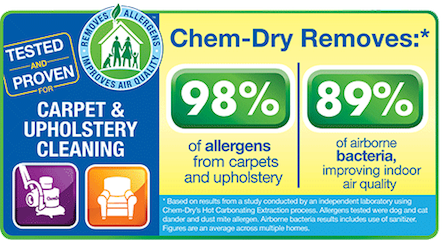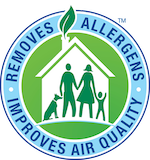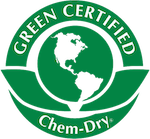 Get a Free Quote Today!
Click below to access our form and provide us with your contact information and any other information about your needs. We'll contact you soon to schedule an in-home appointment so you'll be on your way to a cleaner, healthier home!