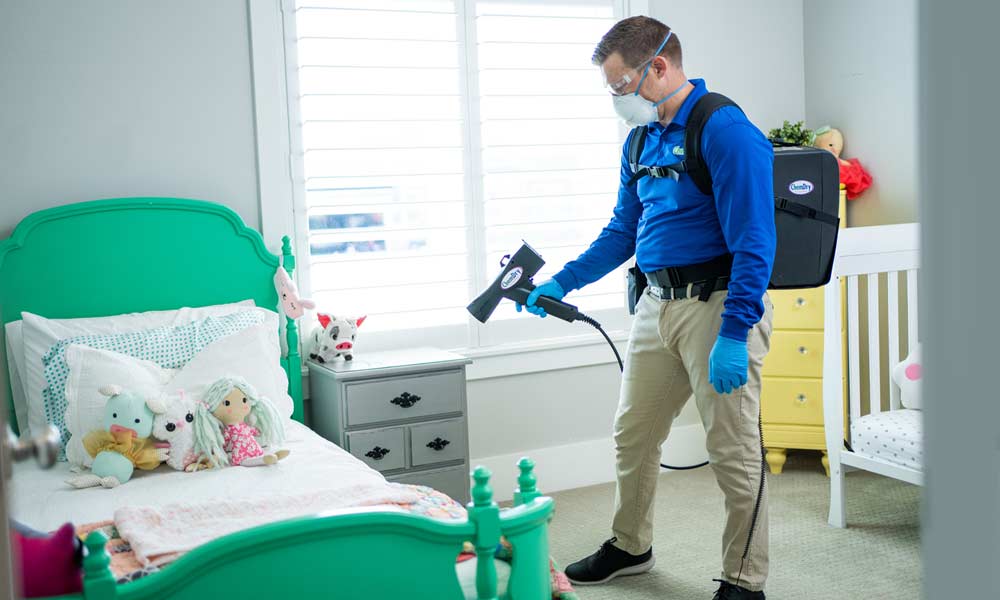 MicroPro Shield Cleaning Service
When it comes to killing germs, you can rely on the experts at Chem-Dry. Our MicroPro Shield TM service uses a product(1) that is tough on germs, easy on surfaces. This MicroPro Shieldproduct can be applied to both hard and soft non-food contact surfaces and is great for use as a non-food contact sanitizer in living rooms, bedrooms, bathrooms, play areas, and upholstery. You can have confidence in knowing that our MicroPro Shieldservice providers are trained specialists who will treat your property with the highest level of care.
MicroPro Shield 2-Step System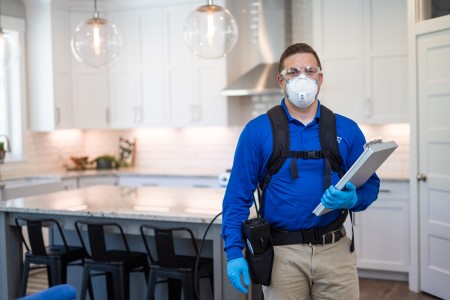 Step 1 – Sanitize
Step 1 of our MicroPro ShieldTM service involves applying an EPA-registered sanitizer to applicable high-contact areas. Our sanitizer contains no artificial fragrances or dyes. It is gentle enough to be used around children, food, and pets, yet kills harmful bacteria on hard and soft surfaces. Plus, it is on the EPA's List N as expected to kill SARS-CoV-2, the cause of the COVID-19 disease.
Our sanitizer is applied using a unique electrostatic sprayer, which provides broad, even surface coverage. With 360° wrap-around technology, the electrostatic sprayer allows us to access even the most hard-to-reach areas.
Step 2 – Mold, Mildew, Odor Protector and Inhibitor
Step 2 of our MicroPro Shield service is an application of a microbiostatic agent.(2) This unique product creates an invisible shield that inhibits the growth of microorganisms, microbes and helps prevent the growth and spread of bacteria. This EPA-registered product is water-based and odor free.
Our microbiostatic agent is then applied with the same innovative electrostatic sprayer to evenly spread it across all appropriate surfaces, ensuring that we cover even the most hard-to-reach areas.
Industries We Serve
Our MicroPro Shield service is perfect for:
Residential homes and apartments

Medical facilities

Schools

Commercial buildings

Restaurants

Hospitality

Manufacturing

Transportation
Call us today to book your MicroPro Shield service!
Disclaimers:
1 The sanitizer used for the MicroPro Shield TM service is associated with EPA registration # 82972-1.
2 The microbiostatic agent used for the MicroPro Shield TM service is associated with EPA registration # 87583-3.
Get Your Free Quote Today!
Contact us to get a free quote and request a service appointment. We'll discuss your needs, provide you with a no-obligation quote and can begin the cleaning process at your convenience.