Eco-Friendly Carpet & Upholstery Cleaning with Chem-Dry
First Coast Chem-Dry began operation in 1996 and is Independently Owned & Operated by Tripp House. Our franchise operation covers all of Duval, Clay, St. Johns and Nassau counties. We have made customer service our priority within our organization by constantly improving our delivery of the Chem-Dry brand promise to deliver the cleanest, freshest and fastest drying carpets/upholstery the industry has available. Our goal is to provide a Healthy Home environment for kids and pets so the family can enjoy the comfort of knowing their inside home is safe and free of any harmful bacteria. Our company has earned the Circle of Excellence designation for the past 10 years from our franchisor, members of the Presidents Club and was awarded the highest National Award from Chem-Dry as the 2004 Chem-Dry Franchise of the Year. A call to First Coast Chem-Dry ensures professionalism and quality of service from the very beginning of our relationship.
The Power of Carbonation
Carpets cleaned by First Coast Chem-Dry are left not only sparkling clean, but they dry in a couple of hours, not a couple of days. So there's less disruption for you and your family. Our superior process combines our unique carbonated cleaning solution with extreme heat for a deeper, more effective carpet cleaning. Carbonation creates a powerful reaction that deep cleans carpets in a safe and gentle way, while using just a small amount of moisture. Relying on the bubbles to penetrate to the base of the carpet and lift dirt to the surface,First Coast Chem-Dry won't soak your carpets, which can create a breeding ground for mold and bacteria. With First Coast Chem-Dry, you'll enjoy deep cleaned carpets that dry faster and a healthier home.

Cleaning that's Green & Clean
LEARN MORE
A Healthier Home
Chem-Dry's mission is helping people live healthy lives starting with clean carpets and a healthy home. Our proprietary Hot Carbonating Extraction cleaning process penetrates deep into the fibers, removing an average of 98% of common household allergens from carpets and upholstery and 89% of the airborne bacteria in your home when a sanitizer is added.*
Our green-certified solution, The Natural®, contains no dirt attracting soaps or detergents so it's safe and non-toxic for your family & pets. And, Chem-Dry uses 80% less water than typical steam cleaning so carpets dry in hours instead of days, making it the safer and more convenient carpet cleaning choice. All of this means Chem-Dry cleans for your health like no one else.
LEARN MORE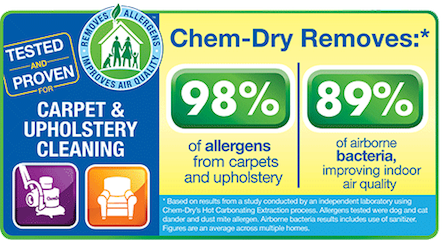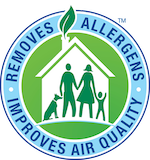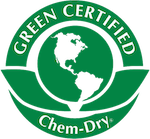 Get a Free Quote Today!
Click below to access our form and provide us with your contact information and any other information about your needs. We'll contact you soon to schedule an in-home appointment so you'll be on your way to a cleaner, healthier home!