Eco-Friendly Carpet & Upholstery Cleaning with Chem-Dry Merrimack Valley
We proudly serve Southern New Hampshire and Massachusetts' Merrimack Valley Region every day by helping our customers maintain a clean, healthy, happy home. Our proprietary process combined with our non-toxic, green-certified solution means that we'll leave your home not only cleaner but safer and healthier, too.
Our professionally-trained technicians here at Chem-Dry Merrimack Valley are dedicated to providing an outstanding cleaning experience and will treat your home and family with the respect you deserve.
Eco-Friendly Carpet Cleaning
Chem-Dry Merrimack Valley understands the importance of being green. That is why we use natural products that do not contain harsh chemicals or toxic deodorants to clean carpets. Our specialty hot carbonating extraction uses 80% less water than traditional steam cleaners. Together, our natural product and our hot carbonating extraction clean effectively and thoroughly without harming the environment or your home. If you are in need of a carpet clean and want to support a green cause, call Chem-Dry Merrimack Valley now. We proudly serve Hudson and the whole Merrimack Valley Region with eco-friendly carpet and upholstery cleaning.
Contact us today! MA Phone: 978-866-7142  NH Phone: 603-718-2468
LEARN MORE
A Healthier Home
Chem-Dry's mission is helping people live healthy lives starting with clean carpets and a healthy home. Our proprietary Hot Carbonating Extraction cleaning process penetrates deep into the fibers, removing an average of 98% of common household allergens from carpets and upholstery.
Our green-certified solution, The Natural®, contains no dirt attracting soaps or detergents so it's safe and non-toxic for your family & pets. And, Chem-Dry uses 80% less water than typical steam cleaning so carpets dry in hours instead of days, making it the safer and more convenient carpet cleaning choice. All of this means Chem-Dry cleans for your health like no one else.
LEARN MORE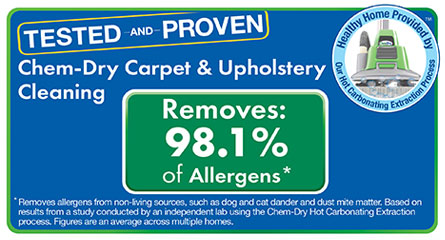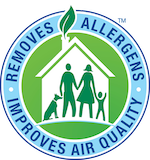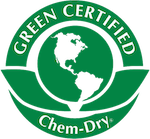 Get a Free Quote Today!
Click below to access our form and provide us with your contact information and any other information about your needs. We'll contact you soon to schedule an in-home appointment so you'll be on your way to a cleaner, healthier home!
CUSTOMER REVIEWS
Susan Morris
We had a great experience with Chem-Dry. They were on time and explained everything thoroughly. They were competitive in price and very efficient. I have used other carpet cleaning services and they did not do the job as well.
Rick Matthews
We are extremely pleased with the service and personal attention provided by Chem-Dry. The Chem-Dry process leaves our carpet clean and fresh looking.
John G.
Amazing! That's the only way I can describe the job you did on my sofa and love seat today. Thanks again, and you will have all my future carpet cleaning business.
Previous
Next
LEAVE A REVIEW