Your Healthy Home Starts Here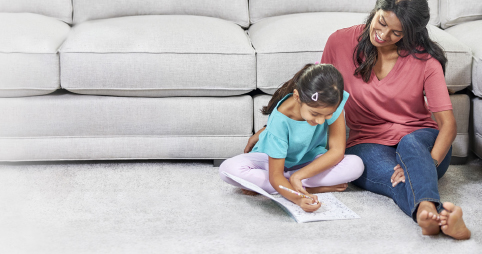 Free Quote
Scottsdale Carpet Cleaning | Chem-Dry of Scottsdale & Paradise Valley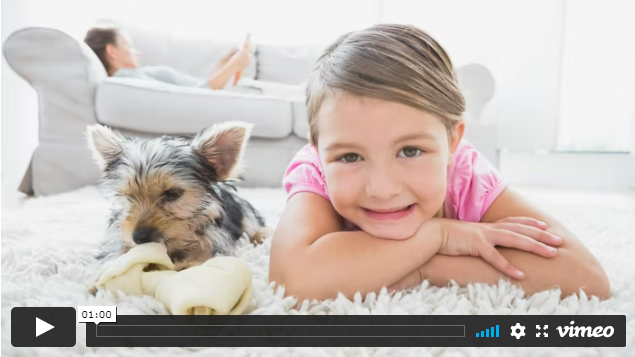 We are one of the top rated Scottsdale carpet cleaning in Arizona. Our unique technique for lifting dirt by agitating the carpet fiber, our green certified cleaning solution, and great customer service sets us apart from our competitors. Chem-Dry of Scottsdale and Paradise Valley has earned top ratings in Scottsdale and Paradise Valley, AZ for tile cleaning, upholstery cleaning, and carpet cleaning from Yelp and has a five star rating on google+ and Facebook for over 35 years. So let me explain our cleaning processes and why we are different compared to our competitors in three ways.
Technology For Carpet Cleaning
When we arrive at your home we do five things to produce the best carpet cleaning Scottsdale Arizona for our customers: 
1. We move small items to clear a path for easy access to get as much of the carpet as possible. 
2. We do a pre-vacuum to remove debris on the carpet. 
3. We pre-treat spots and traffic areas to provide a better carpet cleaning.
4. We use a peace of equipment called the Powerhead. This tool is designed to agitate the carpet fiber by spinning 150 times per minute, while applying 50 pounds of pressure, and spraying our unique cleaning solution The Natural at 220 degree. This will remove all dirt, spots, 98.1% of common household allergens, 89% of the bacteria, and 82.3% of the bacteria. 
5. Finally, we spot check the carpet and groom so it has a nice and pleasurable look.
These five carpet cleaning Scottsdale Arizona steps combined produce the best carpet cleaning experience for you and your carpet.
The Natural Carpet Cleaner
Chem-Dry of Scottsdale and Paradise Valley main carpet cleaning solution is called The Natural. The Natural when heated to 220 degrees creates millions of bubbles that attaches to dirt. The bubbles lift the dirt to the top of the carpet then we extract it, removing the dirt. So whats so special about that? Well, The Natural is:     
 Green-certified

Ingredients are made from this green earth

 All ingredients in The Natural are on FDA G.R.A.S. (Generally Recognized as Safe) list

With is being made with natural ingredients its safe for your kids and furry pets

Does not contain any harsh toxins, chemicals, soaps, detergents or phosphates

Zero sticky residue which helps for longer lasting carpet

Perfect solution for people with allergies and are sensitive to smells
So as you can see The Natural cleaning solution is perfect for carpets, rugs, and upholstery. Also, The Natural is so powerful we can use 70-80% less water then your typical steam cleaner which in turn produces 1-2 hour dry times and reducing the risk for mold.
Customers 
Satisfaction 
We pride our selfs on customers service and the quality of work. With all of our Scottsdale carpet cleaning we call you when we are on our way so you don't have to wait around for us. If your not happy with the work don't worry because we will come back with in three days to redo any areas. No stains returning in 30 days. If they do we will come back free of charge. 
So at Chem-Dry of Scottsdale and Paradise Valley the three things that differentiate us is the technology used, green certified cleaning solution, and great customer service; you can see why we are so highly rated in Scottsdale and Paradise Valley Arizona. 
Scottsdale Upholstery Cleaning
Here at Chem-Dry of Scottsdale and Paradise Valley we apply the same concept on carpet and use it for upholstery. We use our green certified cleaning solution on upholstery cleaning that is safe for your kids and pets and it removes 98% of allergens and 89% of airborne bacteria. Not only is our upholstery cleaning solution green certified but when we are done cleaning your upholster it dries in 1 hour so you can use it with in hours of us cleaning it. 
For thirty five years, Chem-Dry has been at the forefront of the carpet and upholstery cleaning industry with innovative equipment and powerful cleaning solutions.  Prolong the life of your carpets and upholstery with routine cleaning. Chem-Dry professional technicians are trained to deliver top-quality service at an excellent value.
Ask today about the benefits of Hot Carbonating Extraction, available only from Chem-Dry.
Enjoy the many advantages of choosing Chem-Dry of Scottsdale and Paradise Valley:
Superior Cleaning Power - Approved by the Carpet & Rug Institute
Dries in 1-2 hours, not 1-2 days
Our primary cleaner, The Natural®, is completely safe & non-toxic
Hot Carbonating Extraction cleans deep while optional Protectant restores stain-fighting to carpet fibers 

Chem-Dry resists resoiling - so your carpet fibers stay cleaner, longer 

Chem-Dry is the world's largest carpet cleaning company, with more than 4,000 locations across the globe. Trust your carpets and upholstery to Chem-Dry.

Call Now to Schedule an Appointment with Chem-Dry of Scottsdale!
Located: 7842 E Gray Rd #1, Scottsdale, AZ 85260
Learn More
A Deeper Clean for a Healthier Home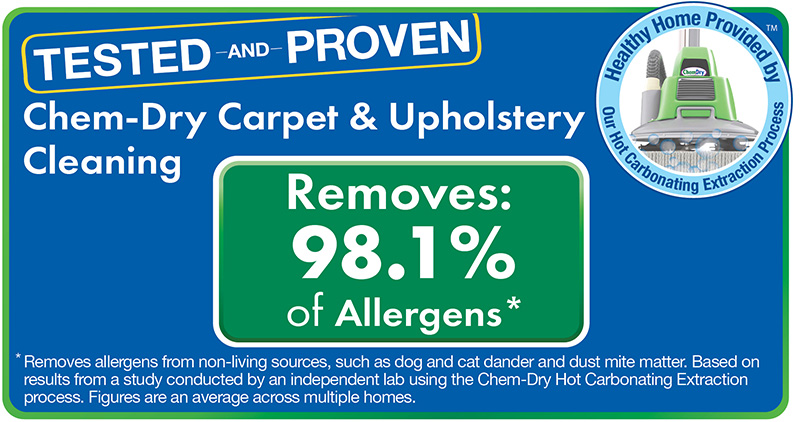 At Chem-Dry, our mission is to help people maintain a healthier household, and it all starts with clean carpets.
Our revolutionary Hot Carbonating Extraction cleaning process relies on the natural power of carbonation to penetrate deep into the fibers of carpet and lift dirt and grime to the surface where it is whisked away by our powerful extraction equipment.
At the heart of our Hot Carbonating Extraction cleaning process is a solution we call The Natural®. It's one of our Chem-Dry Green Certified products and is one of the purest carpet cleaning solutions available. The Natural contains no soapy detergents, fragrances, or phosphates.
Learn More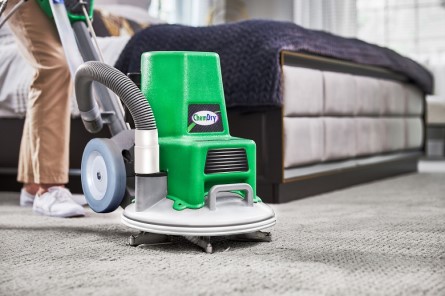 Our Services
Get a Free Quote Today!
Click below to access our form and provide us with your contact information and any other information about your needs. We'll contact you soon to schedule an in-home appointment so you'll be on your way to a cleaner, healthier home!