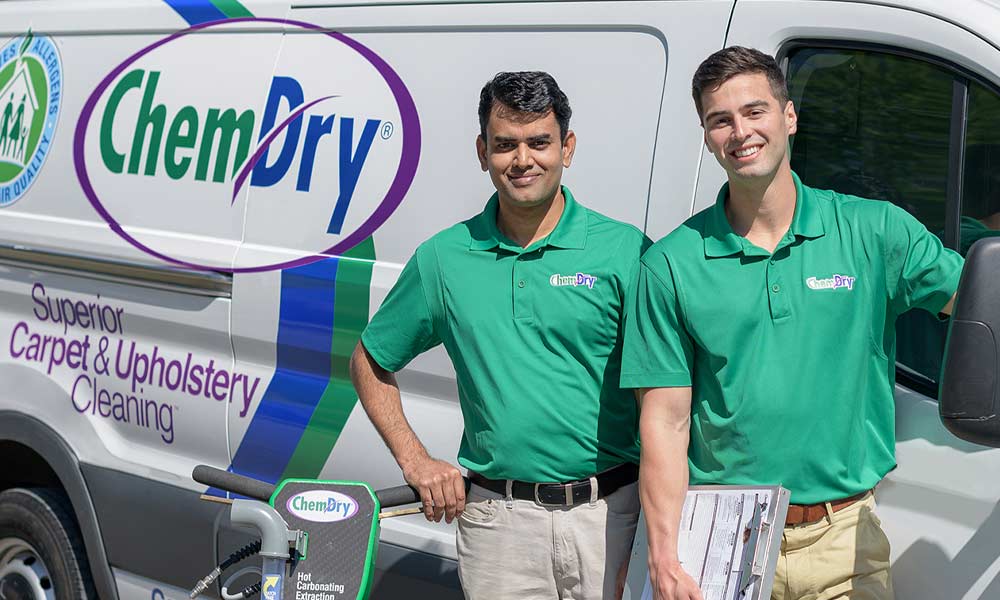 Chem-Dry Cleaning Services
When it comes to carpet cleaning and other cleaning services, Chem-Dry delivers a deeper, healthier clean for your home.
Our revolutionary Hot Carbonating Extraction cleaning process combines innovative cleaning solutions and industry-leading equipment to deliver a deeper, longer-lasting clean. This unique cleaning process uses the natural power of carbonation to lift stubborn dirt and stains out of carpet fibers.
Our core carpet cleaning solution, The Natural®, is Chem-Dry Green Certified. This means you can rest easy knowing that our technicians will deliver a clean that is safe for your family and your home.
Below, you'll find a complete list of local cleaning services provided by Chem-Dry. To learn more about these services, simply click on the link or contact our team. 
Our local experts can explain the benefits of the Chem-Dry Hot Carbonating Extraction cleaning process. We're also happy to give you more information about our assortment of Chem-Dry Green Certified solutions, which are safe for your kids and pets.
Looking for a deeper, healthier clean? Call us today for a free quote on cleaning services!
Get a Free Quote From One of Our Trained Professionals Today!
Contact us to schedule a free, no-obligation appointment with one of our Professional Technicians. We'll do a thorough inspection and provide you with a quote for our services including our Healthy Home Package. We are proud to be your Healthy Home Provider!