Eco-Friendly Carpet & Upholstery Cleaning with Van's Chem-Dry
Van's Chem-Dry takes pride in providing quality cleaning that is safe & healthy for your home & family. With each job we take on, we are always fair and practical, treating you and your home with respect and care. You can rest assured that you are working with a trustworthy company that will do its best to exceed your expectations. We know that not all carpet cleaning companies are created equal. You've landed on our website for a reason; you're looking for the top quality carpet cleaning company in Sacramento & Elk Grove. Let us tell you why you should choose Van's Chem-Dry for all of your carpet, tile, rug and upholstery cleaning needs.
Locally Owned & Operated Since 1979
LEARN MORE
A Healthier Home
Chem-Dry's mission is helping people live healthy lives starting with clean carpets and a healthy home. Our proprietary Hot Carbonating Extraction cleaning process penetrates deep into the fibers, removing an average of 98% of common household allergens from carpets and upholstery and 89% of the airborne bacteria in your home when a sanitizer is added.*
Our green-certified solution, The Natural®, contains no dirt attracting soaps or detergents so it's safe and non-toxic for your family & pets. And, Chem-Dry uses 80% less water than typical steam cleaning so carpets dry in hours instead of days, making it the safer and more convenient carpet cleaning choice. All of this means Chem-Dry cleans for your health like no one else.
LEARN MORE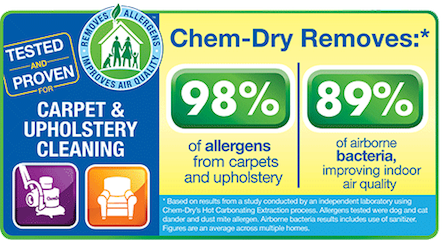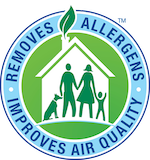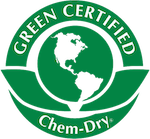 Get a Free Quote Today!
Click below to access our form and provide us with your contact information and any other information about your needs. We'll contact you soon to schedule an in-home appointment so you'll be on your way to a cleaner, healthier home!